Project objectives
A website to deliver the service to clients

with choice of a form and online payment

A back-office to process files on the Clearer Profile side

Access on all devices (PC, Mac, tablet and smartphone)

Responsive interfaces for everyone!
Solstys services
Custom development

Installation and hosting

Security

Maintenance
Technologies used
PHP Laravel framework

October CMS (opensource)

Powerful and ergonomic graphic libraries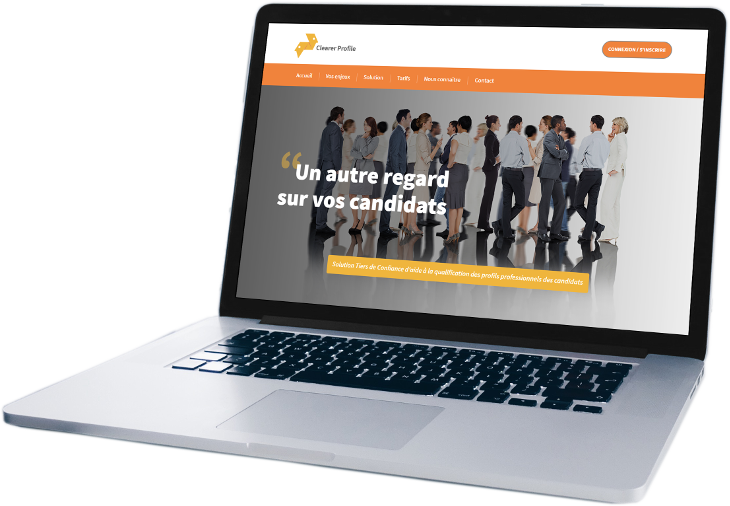 Context
Clearer Profile is a trusted third-party solution to help verify job candidates' professional profiles. Its clients are employers who need to verify the professional profiles of their job candidates and therefore want to have the skills, information and references provided by candidates checked during the recruitment process.
Clearer Profile provides teams to carry out all the steps for verification on behalf of employers.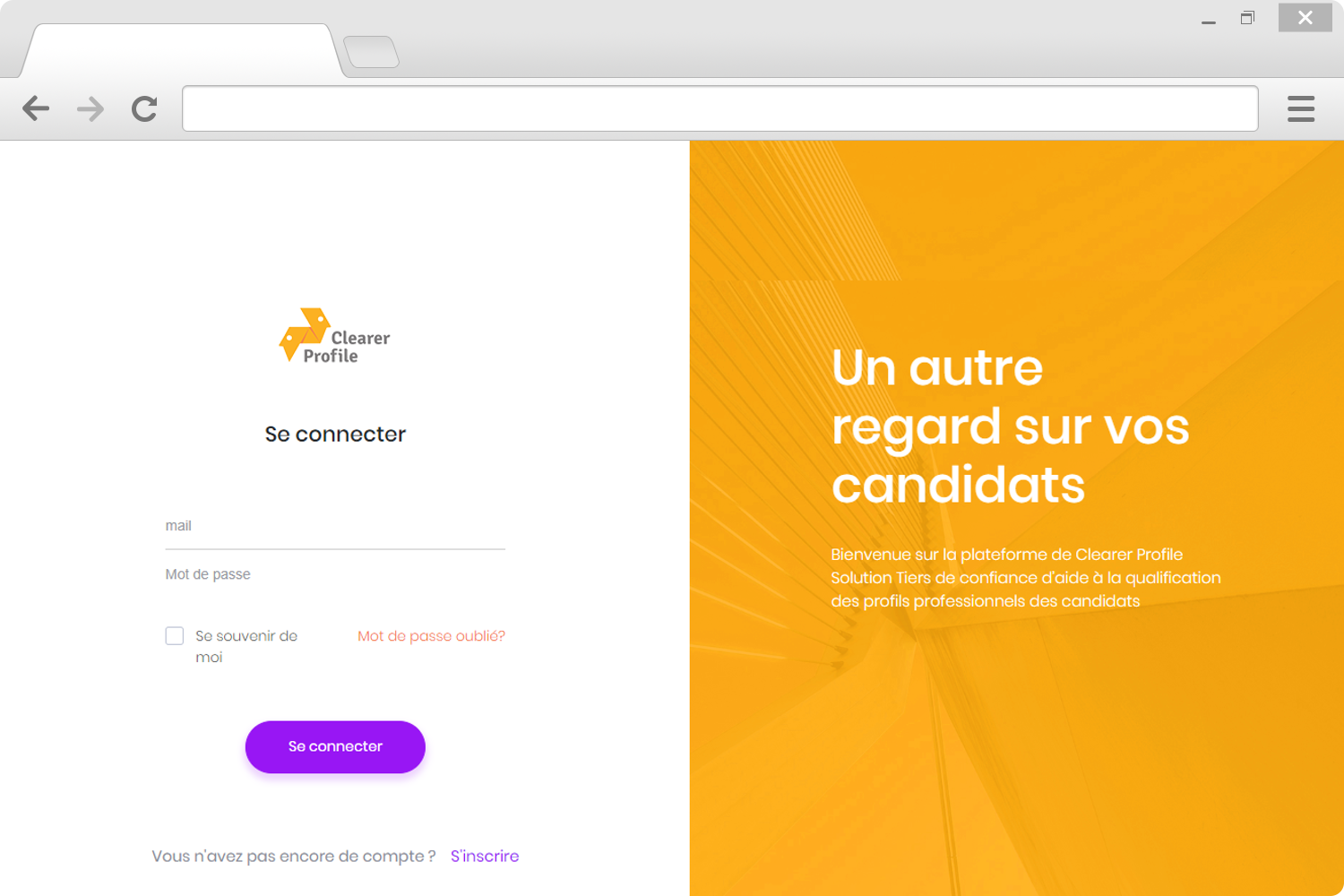 The Clearer Profile service is based on a web platform, accessible from anywhere via login and password, which allows employers to book their service package and to track requests and allows Clearer Profile staff to manage requests and link open cases to employees.
The platform can also be used to send emails automatically to job candidates, as Clearer Profile must obtain their consent by law before processing their case.
Solution
The solution developed by Solstys using modern development technologies (PHP framework, opensource CMS, responsive graphic libraries) has been installed on a secure web server. It consists of a showcase website presenting the service and an app/extranet that allows the various target groups (employers, supervisors and back-office staff at Clearer Profile) to carry out all the actions necessary on the platform.
Employers can create an account, choose and order a service package by paying online (using the Payzen service provided by Société Générale), make requests for verification of information or professional references for one or more candidates and monitor the status of these requests.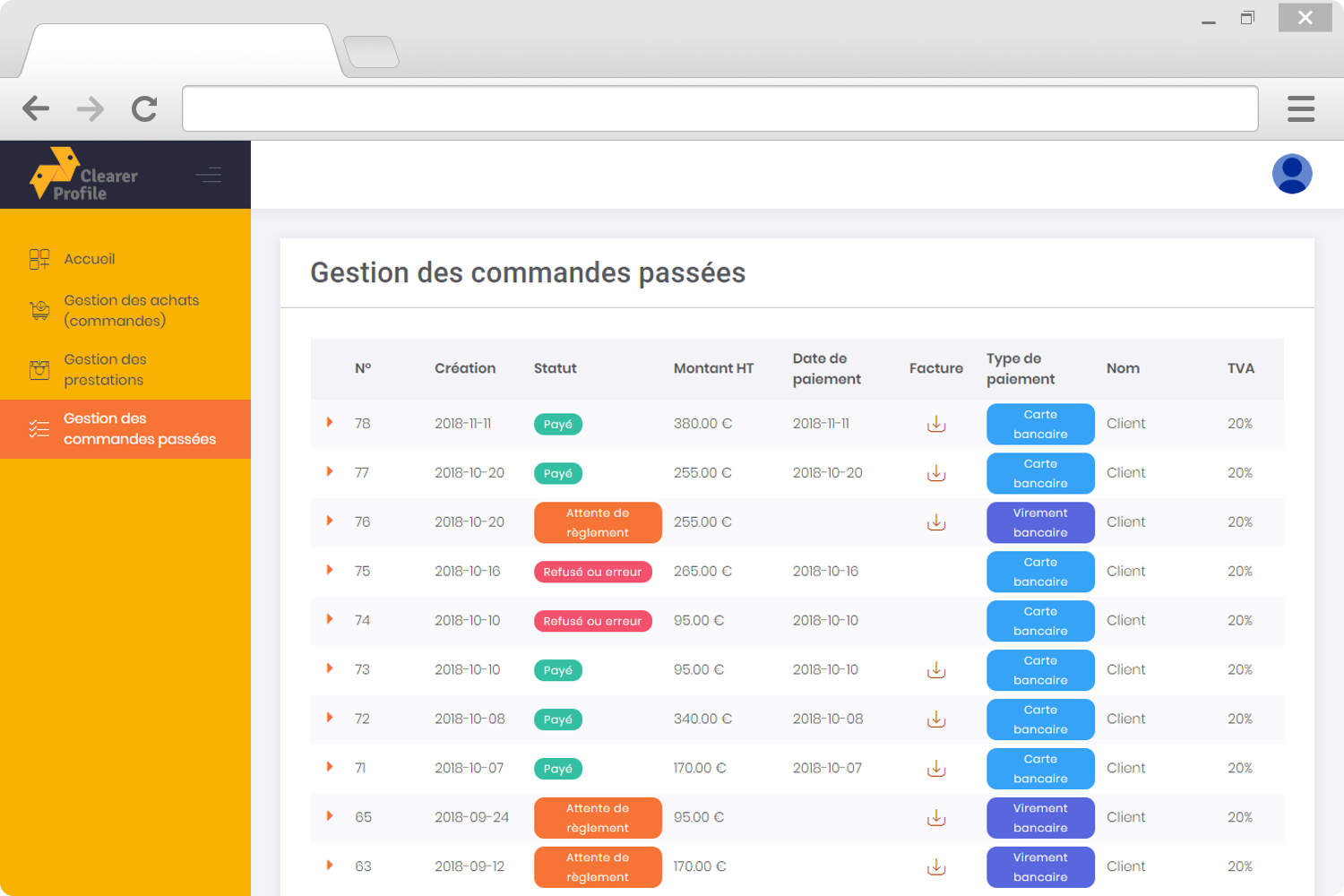 The consent of candidates is validated by clicking on the automatic messages that are sent by the platform. Once consent has been confirmed, Clearer Profile staff assign the pending files and move on to processing them, while also reporting back to the employer on progress.
PDF reports of current actions are generated automatically.
The Clearer Profile solution is used in admin or viewing mode from a computer, tablet or smartphone.
As a web solution, once an update is available on the server platform, all the clients automatically benefit from the latest version.
Benefits for Clearer Profile

> An integrated web/extranet platform that is modern and responsive

> Truly consistent technology and graphics, demonstrating reliability to its customers!