Latest Google Workspace references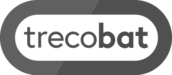 500 accounts

750 accounts
Google Workspace apps

Solstys is a Google Workspace (formerly Gsuite) integrator. Google Workspace is the collaboration platform and integrated cloud solution for businesses.
Google Workspace is an all-in-one solution with integrated tools that meet business needs perfectly with email, cloud storage, collaboration tools, and other business apps.
Solstys offers a set of interconnected apps by integrating Google Workspace solutions, including messaging, calendar, and documents that enable businesses to communicate and collaborate more effectively. The solution is provided as Software as a Service (SaaS). The price is €5.20 excluding tax/month per user and includes the following modules:
Gmail
Google Agenda
Google Drive
Google Meet
Google Docs / Sheets / Slides
Google Sites
+ many other tools and services
Personalized email addresses
Mobile access to email and calendar
No hardware or software other than an internet browser
State-of-the-art anti-spam filtering
Phone and email support 24/24 and 7/7
99.9% service availability guarantee
Whether you have an existing solution or not, Solstys helps you transition to Google Workspace, whatever the size of your company and the number of accounts to be created.
You can retrieve all existing data (messages and events) in Gmail accounts, so users can keep their history. Migration plans can be developed for Exchange, Lotus Notes and any other messaging system.
Controlled access management

Filter data by profile

Share data securely

Services can be personalized